<< Optional Products Menu Page


Point2 NLS™ Exposure Engine™,
your listing will also be advertised on some of the biggest, busiest real estate sites on the web!
Syndication

Syndication is becoming one of the fastest growing listing advertising mediums on the Internet today. Giving your listings maximum exposure just makes sense and Point2 NLS has the largest syndication network in the real estate industry, with new partners being added frequently. We enter your listing once and watch it spread automatically to some of the highest trafficked search sites on the Internet.

Point2 NLS™ is a listing advertising hub.

Point2 NLS, a member-controlled listing repository, is connected to some of the most prominent real estate advertising venues available.

With a single mouse click we can ship your listing off to Google Base, Point2 Homes, the New York Times, to local NLS members' websites, to Yahoo!, to our personal website, and to many other busy, influential real estate marketplaces.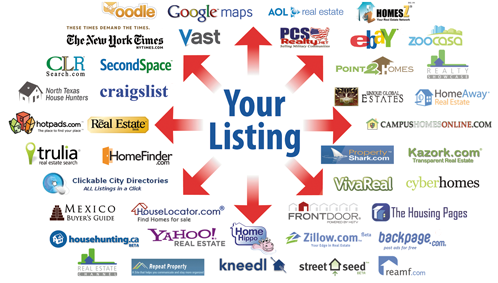 Then stay informed


Once your listing is syndicated, you need to know just how well it is doing out there. Point2 NLS doesn't just fire and forget your listing. We provide you with detailed statistics and reports from all of our supported syndication partners. These reports are available to show you from within your own private Seller Login area.
Included in the Platinum Package.
***NOW ONLY $99***


*All feeds not available in all areas